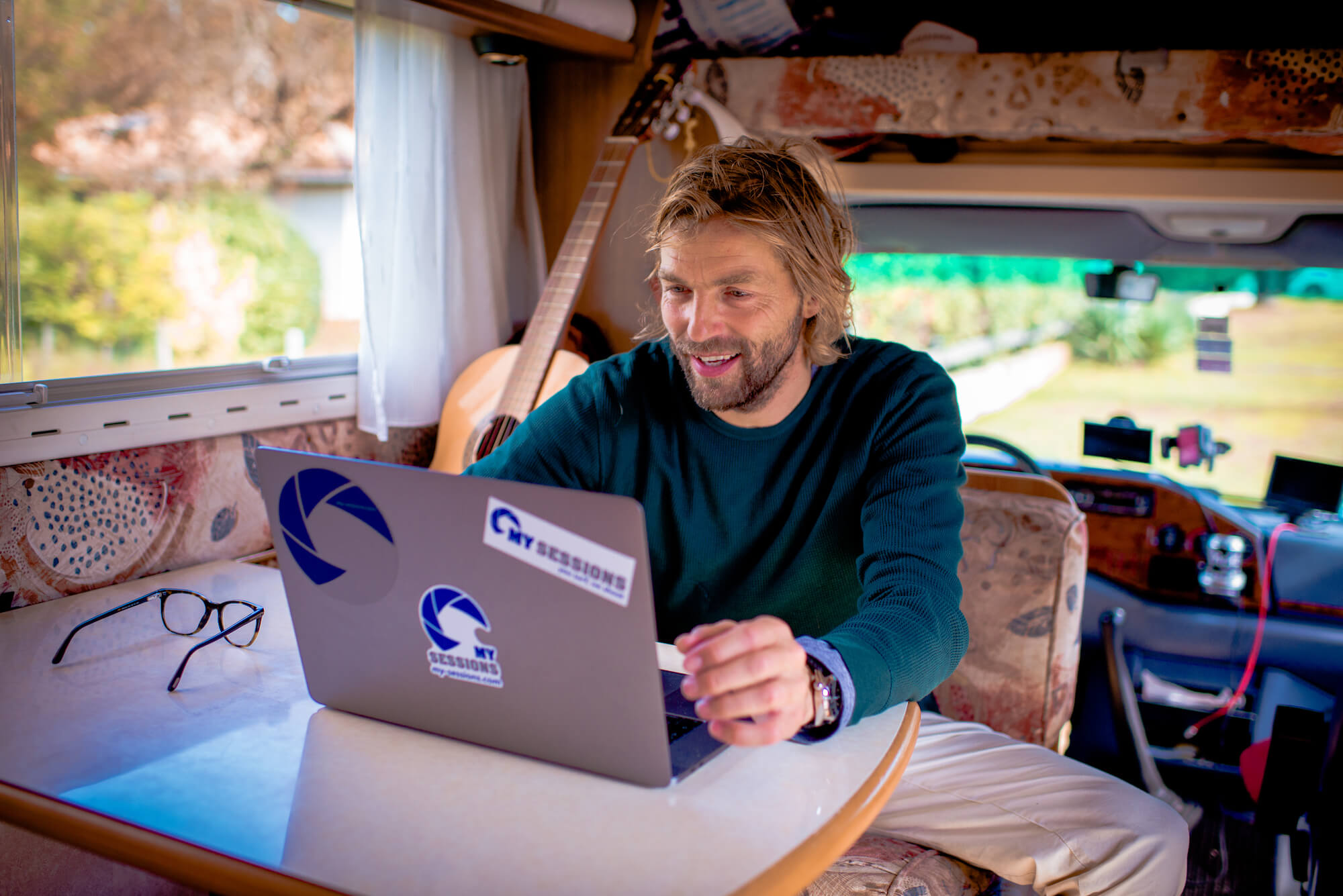 Send the pics
The Matches are validated! You just have to send the photos!

Now you know who will see their photos, sorting and editing is much more motivating!
Session forms created during \"Shooting Day\" are easily accessible from the \"Created\" sessions tab, click on a session and the form opens.
Through it you send the photos to the surfer.
< br> Gather the surfer's photos, edit them if you want, and export them in JPEG format of 5 MB maximum, then drop them in the area provided.
Before publishing the photos, check the price for the surfer depending on the desired income.

Save and publish! Attention once published no way to go back!
The surfer is notified immediately by email of the availability of his photos.
Job done! Next one!
Surfer session form.
The \"Shooting Day\" data are resumed, and you can modify them.

A generic name is given to this session using the same data. You will notice that a number is assigned, it can be use as a reference for the surfer between the site and your editing software like Lightroom (using keywords for example).

The price that you indicate is for the surfer.
⚠️ATTENTION as a reminder on My-Sessions your photos are sold in batch to the surfer (session), this price is for all the photos that you will upload in this form. Photos are not sold individually.

To the right of the surfer price, 3 potential revenues are indicated depending on the surfer's Discount Package.

We advise you to check the price and save the changes before posting a session because no changes are possible afterwards.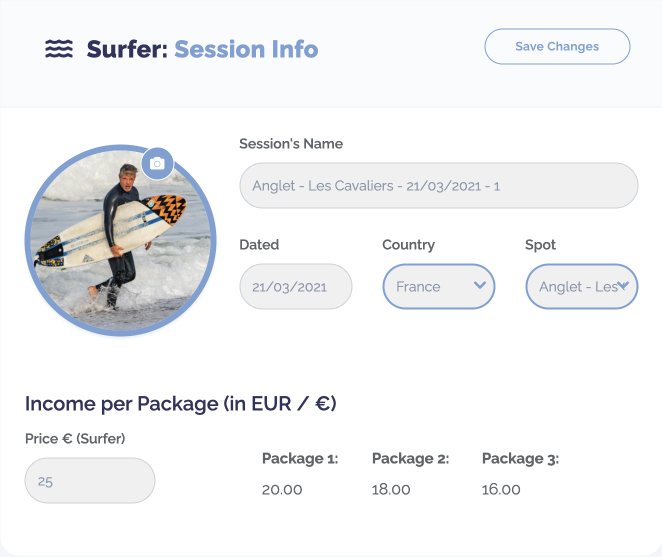 Below the information, a \"Drag and Drop\" area. as for the \"Shooting Day\" is here to drop the files to send to this surfer. You can also select the files by clicking in the area.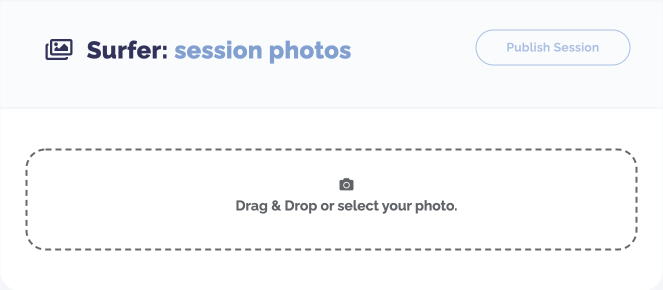 Immediately, the files are transferred to the server (no time is wasted). Two icons appear to delete the file if needed and another to choose a session \"Cover\" photo. This is the one that will appear on the session thumbnail to make a good impression.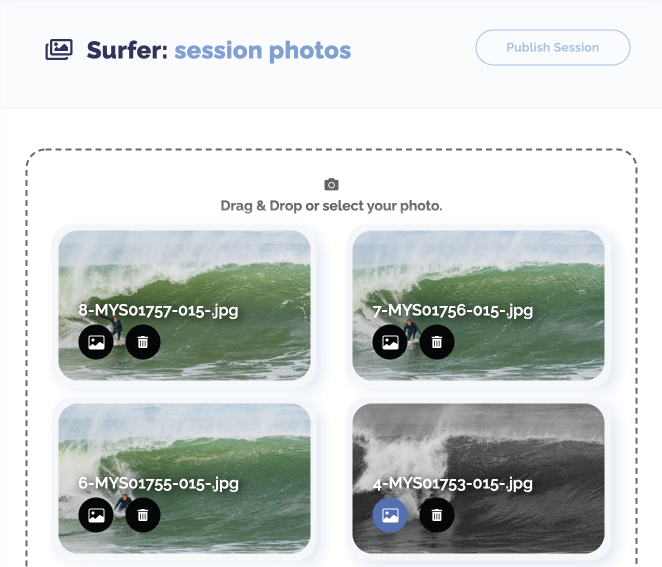 It will be displayed on the session thumbnail to highlight it. If you don't choose any, the first one is selected by default.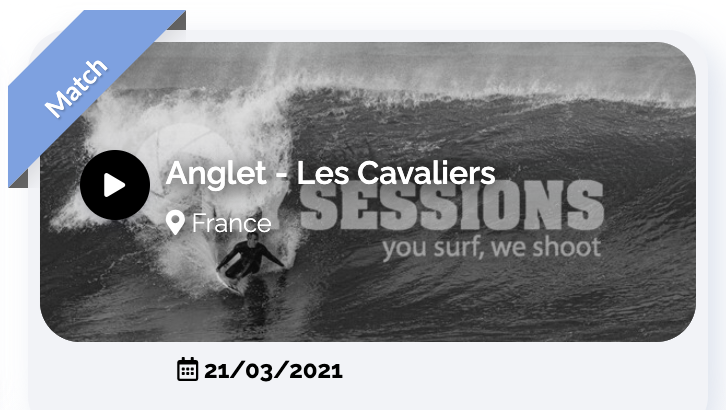 Tip:
Always check the price and save changes before posting a session, there is no going back.