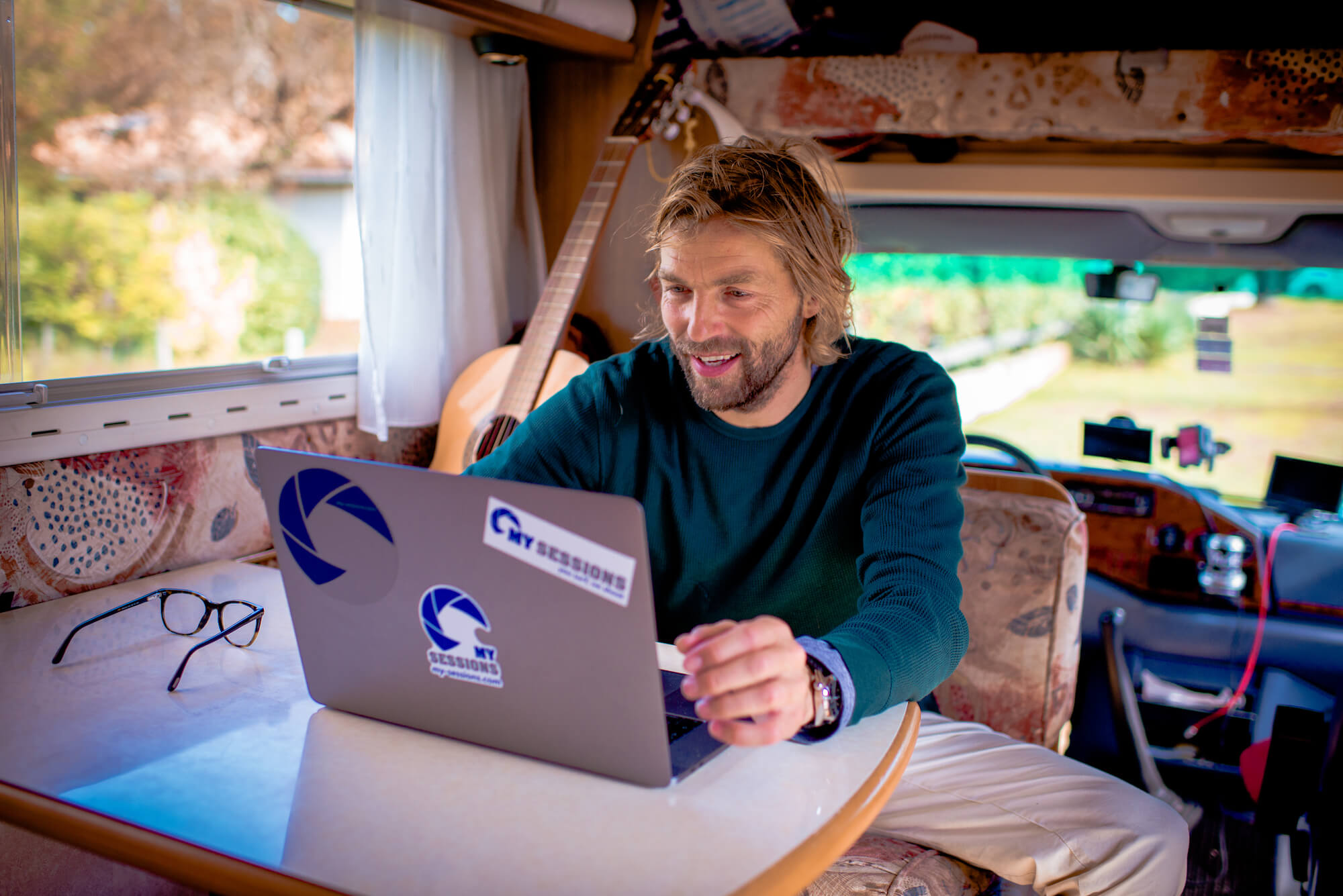 Validate the matches found.​​
You have your first \"Matches\" bravo!

You must now validate one of the proposals made.
Do not hesitate to select \"No Match\" if no proposal satisfies you, the surfer is may registered yet.

To help you choose, the percentage of similarity is an effective indicator.
But remember, the result of \"Matches\"; is directly linked to the photos you proposed.
Validate the matches!
In this example three surfers are proposed (there can be up to 5)

✅ Validate the best proposal by clicking on it then validate it.
❌ Select"No Match" if no proposal matches the surfer that you shot.

Remember that the result of a match is directly linked to the photo you proposed, if it does not follow the standards described in the help page on the Shooting Day, the result will be more random.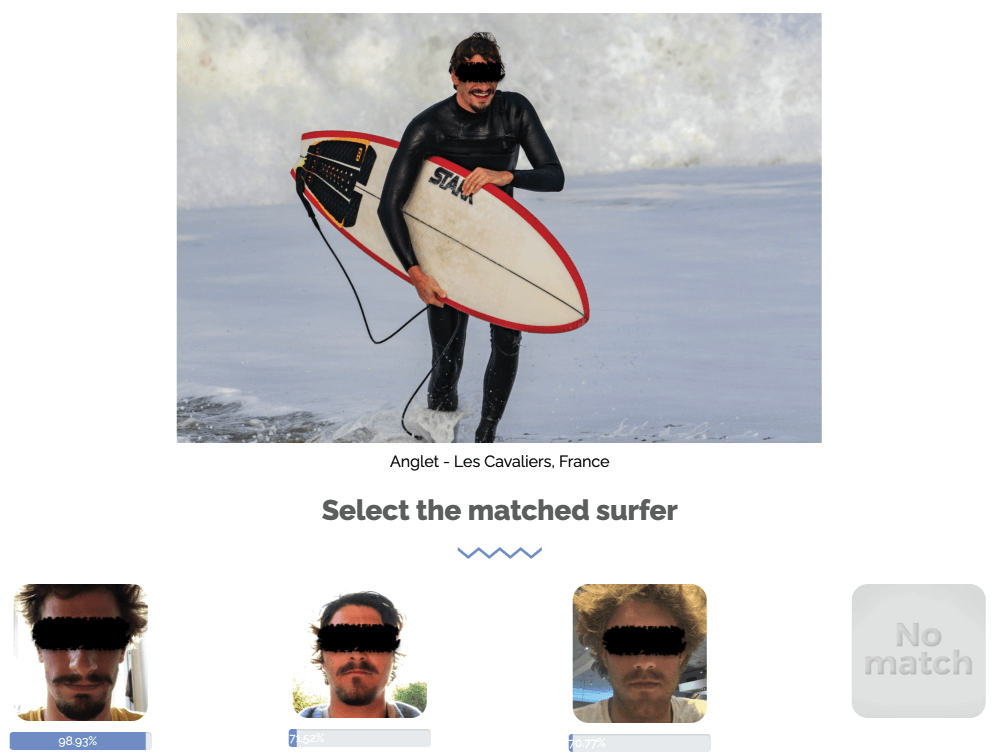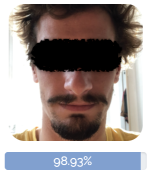 If in doubt, the percentage of similarity under the proposal is a good indicator.

‍ Between 90 and 100%: You can be confident.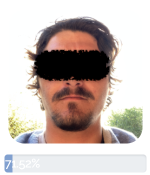 Close to 70%: ⚠️ Be careful, this may not be the right surfer.

It is not in your best interest to send photos to a other surfer.

If the photo you have submitted is good, the result should be high.
‍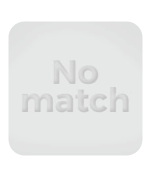 ⚠️ Warning: Errors are possible also called false-positive, they are characterized by a proposal not very similar but with a percentage of similarity very close to 100%.

In this case n 'do not hesitate to select"No Match".‍‍
Advice:

Systematically validating the proposed matches is not a good method ... Especially if the percentage of similarity is low while the photo you are offering is clear.
If the surfer is not the correct one, he can invalidate the match.
In this case, the session remains online always looking for its owner that you will have to validate.< br> Otherwise, the surfer who owns the session may never receive it.‍‍